During both world wars, in Britain, you didn't have to look different to experience the prejudices of the local community. It was enough to have a German-sounding name.
Before WW1 my great uncle was a handsome man with a young family - two sons and a daughter.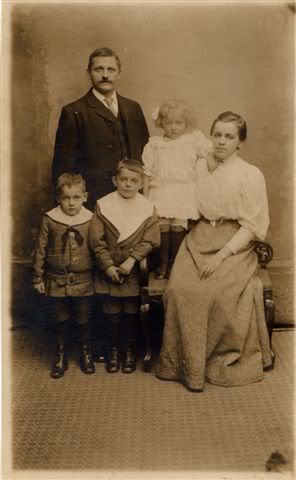 He was a simple baker in a London suburb. But his German wife was in Germany with their daughter when the war broke out, and his shop was smashed up and he and his sons imprisoned in Knockaloe Alien Internment Camp offshore on the Isle of Man. He had been in Britain for more than 10 years.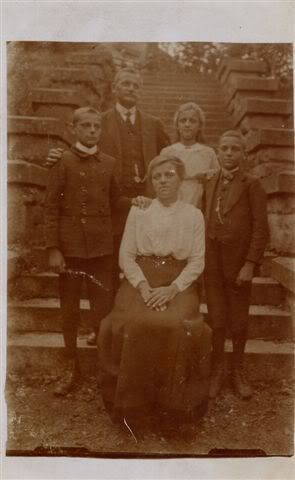 By the end of the war he had aged far more years than the few he had spent imprisoned.

(Sorry, the following two pictures of the camp don't display fully because of the blog layout).



The camps were made up of hundreds of huts and were concentration camps by any other name, it's just that the people in them were not starved or exterminated. Having British-born sons fighting for the British army was no protection against internment. Women were not interned, but repatriated to a country they may never have visited and whose language they did not speak.

My grandfather escaped internment because he had become an invaluable member of his community. His baker's oven was used by locals to cook their Sunday joints of meat. He had also been in Britain much longer than his brother, though their wives were aunt and niece.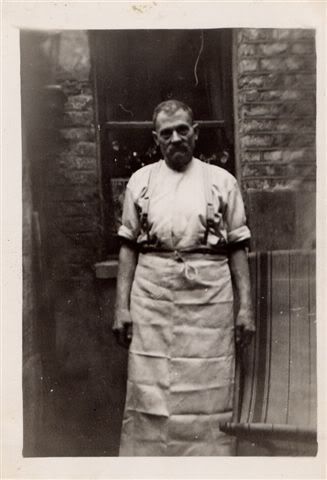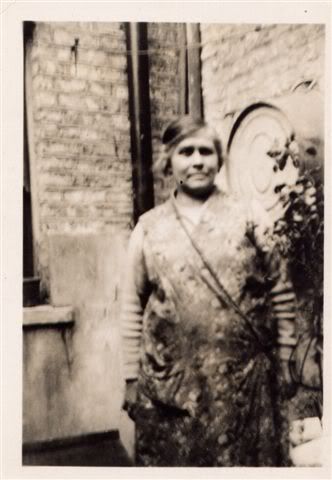 My father, the youngest member of the family, was persecuted, by being kept down in the same class in school for the duration of the war. Meanwhile, his two eldest brothers were fighting for Britain in Salonika.
The camps were used in WW2 as well, and even Jews fleeing from Hitler's oppression were suspected of being infiltrators and interned. Britain had no Japanese community worth mentioning, but given the terrible treatment of PoWs by the Japanese (who regarded being taken captive as shameful and would therefore fight to the death or commit suicide rather than being captured, and treated their "cowardly" captives as worthless) those who have survived to see the rehabilitation of the Japanese still cannot forgive.
So just because the US interned their Japanese citizens and not their German ones does not make their actions racist in the same way as the treatment of blacks in the south, or Arab-looking people anywhere.
And things really are different at a time of serious, genuine conflict, such as the two wars that tore the world apart in the 20th century.