... OR ... FROM SKANK HO TO REPUBLICAN V.P. RUNNING MATE ... THE ALASKAN BREED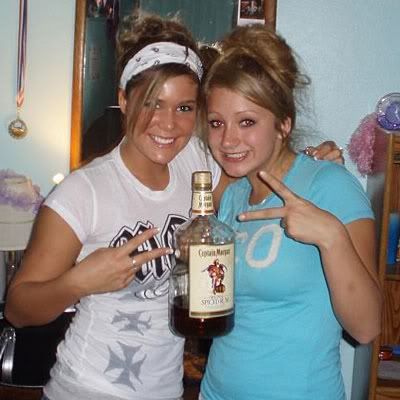 Sarah and a good buddy get acquainted with a new friend ... Captain Morgan!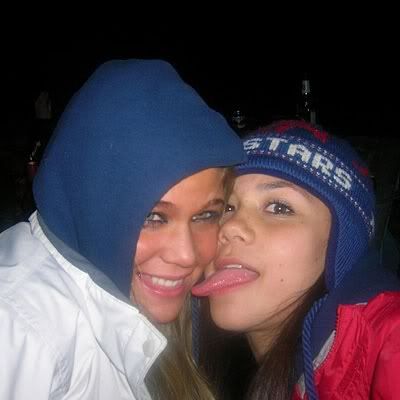 Hey! Nothing wrong with a little girl-on-girl action! Could that be the effect of "taking her orders" from Captain Morgan?!
Good booze + a good ride + good friends = good times!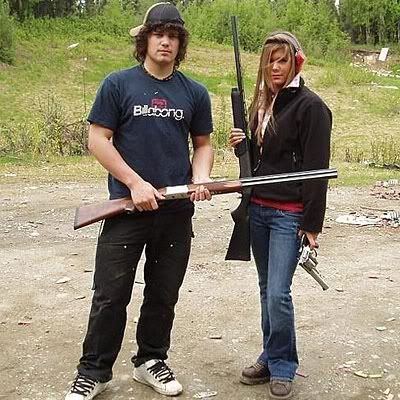 Sarah enjoys her toys ... which one do you think she likes the most? Personally, I'd take the one in the baseball cap ... he's got a big one! But then, so does Sarah ...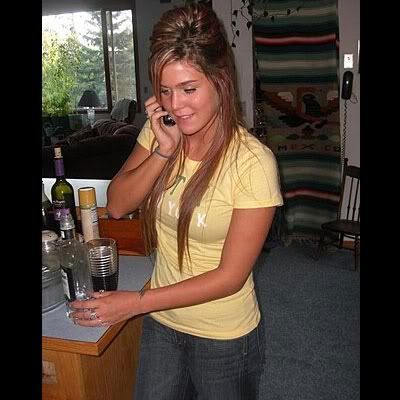 Sarah started her life as a "hair hopper" at a very early age ... looks like that's not ALL she started at a very early age ...
Unfortunately, Sarah never got along well with contact lenses. But she did get along well with plenty else! From disco slut to soccer mom! Is it really that much of a S - T - R - E - T - C - H ! ? ! ?
Guns and bikinis! Ain't America great? Yep! Sarah still likes them there "big ones!" You go, girl!